Rodney Lloyd (Principal)
B.Sc. Chemistry (University of Auckland)
Dip Teaching (Auckland College of Education)
Rodney came to Renew School in 2006 and has been Principal since 2016. He brings a wealth of educational experience to his role, having taught in State and Special Character schools. He  has taught Sciences and Maths and has always been enthusiastic in promoting study of Science, especially chemistry! He has previously worked as a Head of Department and as an Assistant Principal in a career spanning over 40 years. He won the Teacher Fellowship Award in 2006 when he engaged in research with the Department of Conservation. His wife Sandra has home-schooled their children and now works as a Teacher Assistant and Receptionist at the school. She has always been his keenest supporter and encourager. They have nine children, four of which have been students at Renew School.
Ray Green (Associate Principal: Secondary)
Dip Teaching (Auckland College of Education)
Ray has been Associate Principal of Renew School since 2016 and brings more than 40 years teaching and leadership experience to this role. Born a Welshman but now truly a Kiwi, he has had a broad and comprehensive background in both secular and Christian education. His exposure to a wide range of curricula and pedagogies has contributed to building strong and effective biblically based educational programmes that have contributed to the success and growth of Christian education throughout New Zealand. Ray and his wife, Christina have committed themselves to ministry to the Christian community through Christian education and have been blessed with the outcomes in their own family and the hundreds of families they have ministered to.
Timothy Buchanan
(Associate Principal: Primary)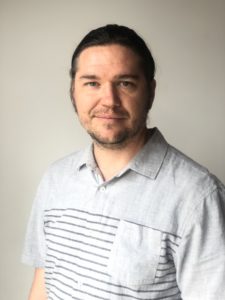 Dip Ministry (Hillsong International Leadership College)
B.Ed (University of Auckland) 
Tim has been on the teaching staff of Renew School since 2007. A former student of the school, he has a passion for every student's wellbeing and to see every student reach their potential. He particularly enjoys teaching literacy and performing arts, organising and producing several large school productions. Tim has shown considerable initiative as a new leader in the Primary Area. Tim and wife Nina are a talented musical couple and have three daughters, one of whom is a student at Renew School.